19th April the EUROPEAN PATIENTS' RIGHTS DAY
EUPATI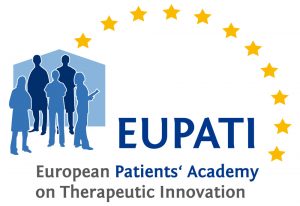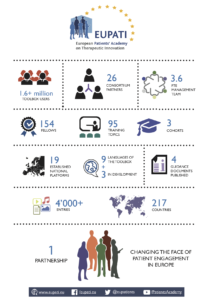 The European Patients' Academy (EUPATI)
The European Patients' Academy (EUPATI) is a pan-European project implemented as a public-private partnership by a collaborative multi-stakeholder consortium from the pharmaceutical industry, academia, not-for-profit, and patient organisations.

EUPATI offers a wide range of learning and training material.  Visit EUPATI official site which includes the EUPATI Toolbox, EUPATI Courses, EUPATI Publications and EUPATI webinars AND MUCH MORE!

The project was launched in Malta in early 2014. Material from the EUPATI toolbox is available in Maltese TOOLBOX MALTI

The EUPATI Open Classroom is a new opportunity to get trained at the comfort of your home. Learn more by visiting the site
Patient Solidarity Day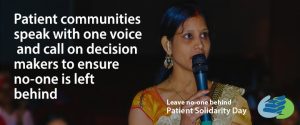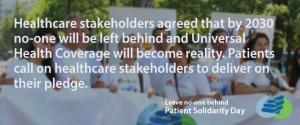 Theme: Globally Empowered Patients: Power through Knowledge.
Patient Solidarity Day is an initiative of the International Alliance of Patients' Organisations

Patient Solidarity Day takes place each December. Thousands of people from around the world rally around one key issue facing patients and raise awareness by hosting events and showing support for the Day.

On this day  patient advocates and stakeholders from all seven world regions will stand together, united in a celebration of Patient Solidarity Day.

Every year MHN joins the celebrations  through different events such as training opportunities to it's members. Patient Solidarity Day in Malta 2017

The theme, 'Globally Empowered Patients: Power through Knowledge', will allow us to rally around a key tenet of IAPO's Patient-centred Healthcare Declaration, that patients have the information that allows them to participate as equal partners in health policy-making at all levels.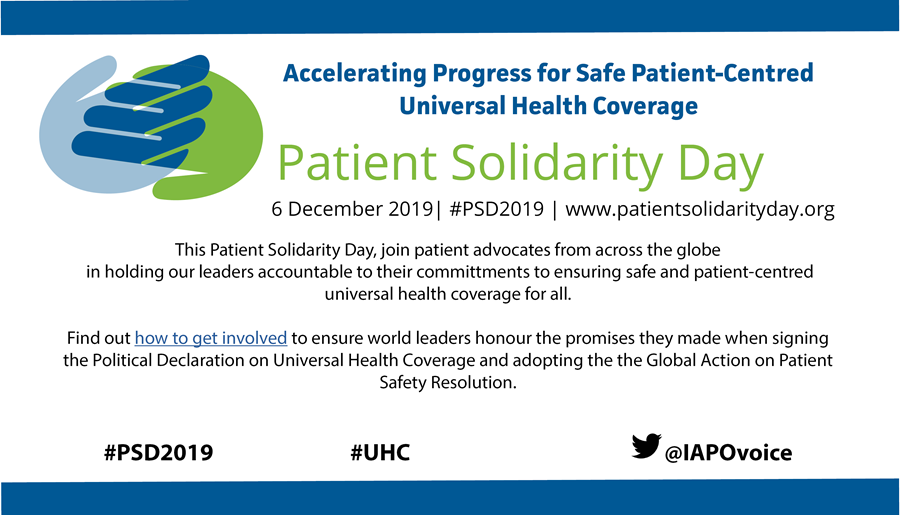 Hundred Cities against Pain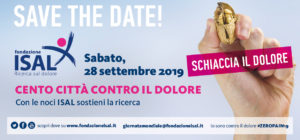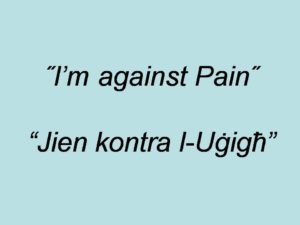 The Malta Health Network has joined the initiative "100 cities against pain" led by ISAL Foundation once again this year.  The theme for this year "united for equal rights and care."  For 2019 year, the ISAL Foundation and partners are asking for more importance to scientific research, which will lead to meet the essential needs of Diagnosis and Cure precision in complex and incurable pain syndromes. This year it is also significant following the recognition of Chronic Pain by WHO classification as a disease in its' own right in the ICD-10, 2019. This is the International Statistical Classification of Diseases and Related Health Problems (ICD), a medical classification list by the World Health Organization (WHO).

The project "100 cities against pain" proposes:
– Sensitize and inform people about pain
– Recognize chronic pain as a preventable and treatable disease
– Support health care efforts to prevent and manage chronic pain
– Make medications refundable and diagnosis and care instruments available
– Promote fund raising for research
– Facilitate a specialist formative culture
– Involve media in pain fighting

The aims of the campaign are mainly to raise the awareness of the general public that Pain is real and those who suffer in silent are encouraged to come forward and seek adequate help and treatment. Secondly there is a felt need of more awareness and training amongst medical and health care professionals to recognise and treat pain adequately.

For more information read the Press brief for 2019 (In italian)
Societal Impact of Pain Malta
(SIP Malta)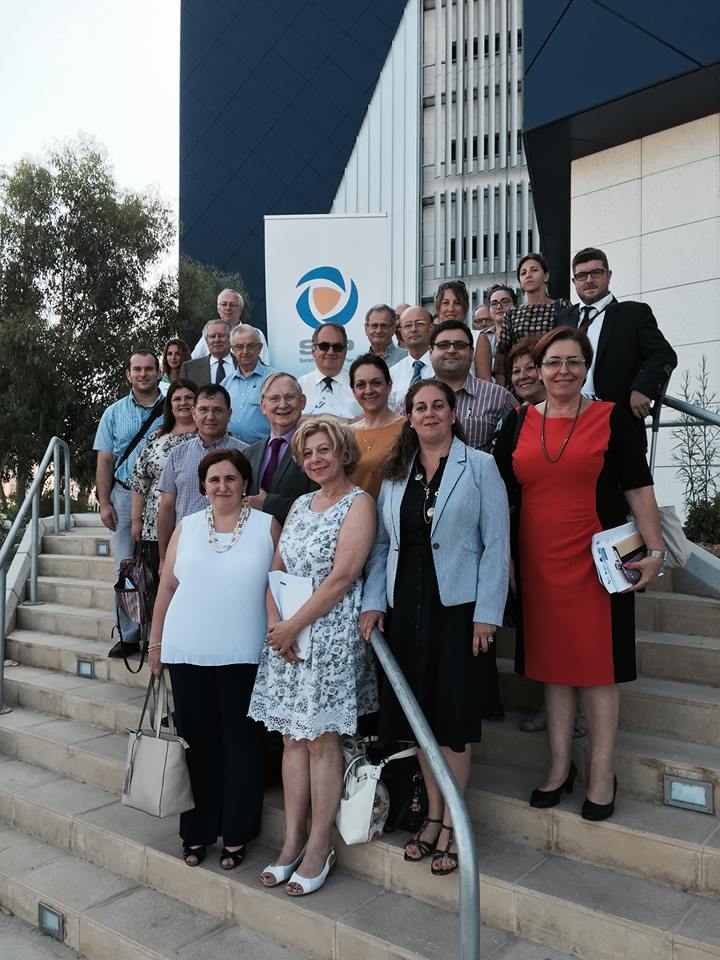 Maltese organisations agree to join forces to set up Societal Impact of Pain Malta (SIP, Malta) July 2016
Representatives from the Maltese European Parliamentarians' office, Maltese Parliament, Ministry of Health, Service providers, professionals, patients and citizens' organisations have agreed to work together to address the common theme of pain. This decision was taken during a stakeholders meeting held on July 8 2016.
The diverse audience at the meeting was presented with the work carried out over the past seven years of SIP, but focused mostly on the recommendations agreed upon during the 2016 SIP Symposium which took place in Brussels on the 23-24 May. Participants discussed the socioeconomic implications of pain and policy solutions to this burden both for the individual and society.
The objectives of SIP Malta are to raise awareness of the relevance of the impact that pain has on our societies, health and economic systems; develop and foster national and European-wide policy strategies and activities for improved pain care, and encourage coordination between the various stakeholders.

For further information see SIP Malta Press Release.

Visit SIP Malta Facebook

View Pain Roadmap for Malta produced in collaboration with SIP Malta, the Malta Health Network and the No Pain Foundation.

Poster on SIP Malta presented at EFIC Congress 2019 in Valencia – Poster 

VIDEO STATEMENT OF GERTRUDE A. BUTTIGIEG – SIP 2019
Impact of Pain on Maltese Citizens
---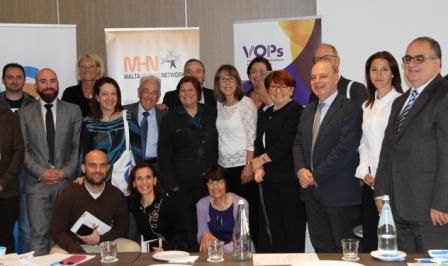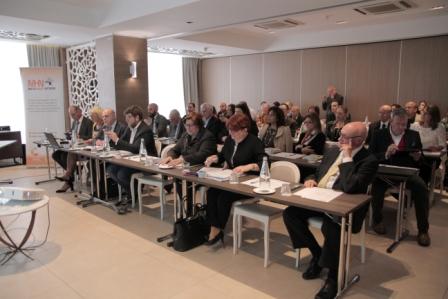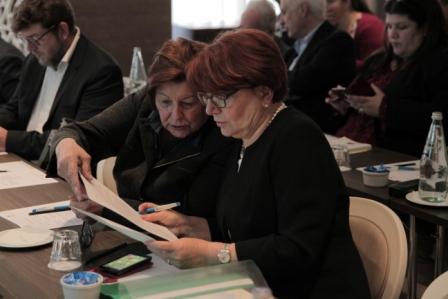 Impact of Pain on Maltese Citizens
Pain indicates that something is wrong with our body. Pain is defined by the International Association for the Study of Pain (IASP) as 'an unpleasant sensory and emotional experience associated with actual or potential tissue damage'.

International research recognises chronic pain is pain that persists for more than 3 months. In this research on Impact of Pain in Maltese Citizens research, carried out in Malta in 2017, some people have reported persistent pain for 2 years and more.

Data indicated that 20% of Malta's adult population experience chronic pain. Such pain is present in 1 in 10 persons aged 18 -24years, rises to 1 in 4 persons aged 45 years and over. Almost 40% of the younger cohort reported a higher level of impairment to their social activities due to their physical or emotional state.
This project has been funded through the Voluntary Organisations Project Scheme managed by the Malta Council for the Voluntary Sector on behalf of Parliamentary Secretary for Youth, Sport and Voluntary Organisations.



The Chronic Pain Project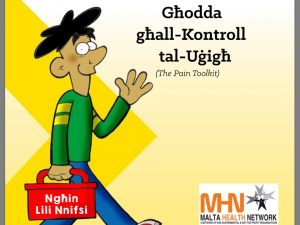 Relieving pain for Chronic Pain patients Project
In October 2016, The Malta Health Network launched the Maltese version of the Pain toolkit – Għodda għall-Kontroll tal-Uġigħ.  This was one of the activities in the project funded by SIS funds managed by the Malta Council for the Voluntary Sector
The Patient Ambassadors Programme
Do you or someone you care about have a condition that you wish more people understood? Have you had a good experience with a doctor or nurse that you want to share to improve other people's care? Have you heard about a change in policy or law that you think is wrong or unfair?
EPAP (the European Patient Ambassador Programme)
This online programme introduces you to some of the skills and knowledge you may need to represent yourself and others successfully. EPAP is a self-learning programme providing patients and carers with essential skills and knowledge needed to interact with healthcare professionals, policymakers, researchers and journalists.
This programme has been developed by European Lung Foundation (ELF). The programme is suitable to anyone living with any chronic condition. This is why EPAP is for everyone, regardless of the condition they are affected by, and regardless of which world region they live and work in.