Year 2019
_________________________________________________________________________________________________________________
"It is important to recognize that both patients and doctors have rights and responsibilities." HE Dr George Vella, President of Malta.
HE Dr George Vella, President of Malta opened the first training session from a series of 4 sessions organized by the Malta Health Network (MHN) under the patronage of His Excellency. He spoke about how these training sessions help bring both patients and doctors together for the benefit of the patient.
The training sessions targeted Maltese patients and Health related NGOs. The training sessions brought together local and foreign speakers who  delivered presentations on how Civil Society can act in a pro-active way in the drawing up of National and International policies and legislation. The trainers  highlighted how EU Policies effect Malta and how the Maltese patient and Health related NGOs could contribute through the better understanding of EU policy and legislation development.
The training focused on:
Providing tools in order to familiarize participants with local and relevant EU institutions in the area of health policy;
Maximizing the Health related NGOs' potential for networking with other NGOs, professional bodies, experts, national authorities, etc
Providing information on the most efficient ways of giving useful feedback on any health policies that will be proposed
The last 2 training sessions will be held on 15th January and 7th February 2020.
The organisation of such training is partly funded through the Training Initiative Scheme, funded by MCVS on behalf of the Parliamentary Secretary for Youth, Sports and Voluntary Organisations.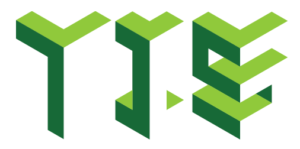 Training Session 1: The Patient and Civil Society
October 2019
Presentation by Matthias Wismar
Presentation by Dr.Mario Thomas Vassallo
Training Session 2: The Patient and Health Policy
November 2019
Presentation by Dr.Hugo Agius Muscat
Presentation by Malta Colorectal Cancer Awareness Group
Presentation by Karl Vella Foundation
MHN Board meets with MEP Dr Alfred Sant
September 2019
Health Services, regulation and legislation are a national matter however the health of citizens is an important topic on a European level. Health as an industry is an important economic pillar however the health of citizens is essential for a well functioning society. MEP Dr Alfred Sant expressed his wish to continue the positive communication which he already had with MHN throughout his new mandate. Dr Sant had actively contributed to the Societal Impact of Pain (SIP) Symposium 2017 held in Malta under the Maltese Presidency of the EU and welcomed with interest the invitation extended by MHN on behalf of SIP Platform Europe and SIP Malta to participate in the SIP Symposium 2019 meeting in Brussels in November. Dr Sant was presented with the various initiatives MHN has been involved in including raising awareness on Patients' Rights, The Cross-Border Directive for Health Care, Campaigns to raise awareness on Patient Safety, Chronic Pain, Vaccination and Patient Solidarity Day among others.
Meeting was hosted at The Meeting Place, Marsa.
Courtesy Visit to HE The President of Malta Dr.George Vella
June 2019
Malta Health Network (MHN) board was honored to meet HE Dr George Vella, President of Malta. HE Dr Vella was very interested to know about the work MHN has carried out over the past years including starting the awareness on Patients' Rights. He encouraged MHN to keep working on Patient empowerment and improving patient-professional collaboration. He was also interested in the projects MHN has carried out including research and awareness on Chronic Pain, and SIP Malta where he recommended that education on such subjects should start from an early age. Information about other initiatives of MHN including participation in prevention campaigns such as Vaccination and environmental impact on health and educating patients through the EUPATI project were also discussed. HE Dr Vella explained that as he had mentioned in his first speech as President he wants to give importance to matters related to patients during his Presidency and looked forward to further collaboration with MHN.
MHN AGM

2018
28.02.2019
In line with Malta Health Network (MHN) statute and Voluntary Organisations Act. MHN held it's Annual General Meeting. This was very well attended. All who attended approved the Financial report for 2018 and the Annual Report presented by Chairperson.
13 Maltese MEP Candidates pledge support to #europeforpatients
The Malta Health Network (MHN) is supporting the proposed manifesto of the European Patients forum (EPF) for EU elections 2019. The main theme is 'Putting what matters to European patients at the heart of European Elections 2019.' In order to disseminate this message MHN invited representatives from it's 43 member organizations for a healthy discussion about heath with all MEP Candidates. 13 MEP Candidates from all groups have pledged their support to the proposed manifesto. They confirmed this by signing a declaration which summarizes the principle points of the manifesto. They declared their support to the Europe for patients campaign and will strive to ensure that what matters to patients is always at the heart of European health policy. Consequently, they call on all political leaders of the EU, the European Parliament and the future Commission to commit to upholding and prioritising the following five points:
1) Act to ensure that all patients – everywhere in the EU have affordable – timely access to the spectrum of healthcare they need with no discrimination.
2)Adopt new, comprehensive European legislation on patients' rights to ensure all patients in the EU have care that is person-centred, high quality and based on the same fundamental rights.
3)Ensure that Europe's future digital health tools and systems start from patients' priorities and are co-developed with patients to bring real added value.
4)Involve patients in all EU-funded projects and programmes, working with patient organisations to set ground rules for research involvement and compensating patients for their expertise.
5)Ensure meaningful patient involvement in all parts of health systems, by working with the patient community to share learning and support the implementation of good practices.
MHN also asked the MEPs candidates present to support the local need for Patients' Rights to be backed by a legal framework and include an independent point of redress and to have a National Pain Plan based on recent research results published by MHN following a local study which confirmed that 1 in 5 Maltese adults suffers from Chronic Pain. Event was held in conjunction with Annual General Meeting of the organisation.
The meeting was also addressed by Mariano Votta on behalf of Active Citizenship Network who invited the MEP candidates to join the Patients' rights day celebrations in Brussels on 9th April and show their commitment towards Patients' Rights.
The MEP Candidates supporting the #europeforcitizens campaign are
·  Arnold Cassola (Independent within the Greens-EFA Group)
· Anthony Buttigieg (Partit Demokratiku is affiliated with ALDE the Alliance of Liberals and Democrats)
· Mina Tolu (Alternattiva Demokratika affiliated with Greens)
· Felix Busuttil, Cyrus Engerer, Mary Gauci, Robert Micallef, Alfred Sant (Labour Party affiliated with S&D)
·Michael Briguglio, Michael Mercieca, Roberta Metsola, David Stellini & Francis Zammit Dimech (Nationalist Party affiliated with EPP)