Year 2017
_________________________________________________________________________________________________________________
10th Anniversary event and Launch of European Patient Ambassador Programme in Malta held at Hotel Cavalieri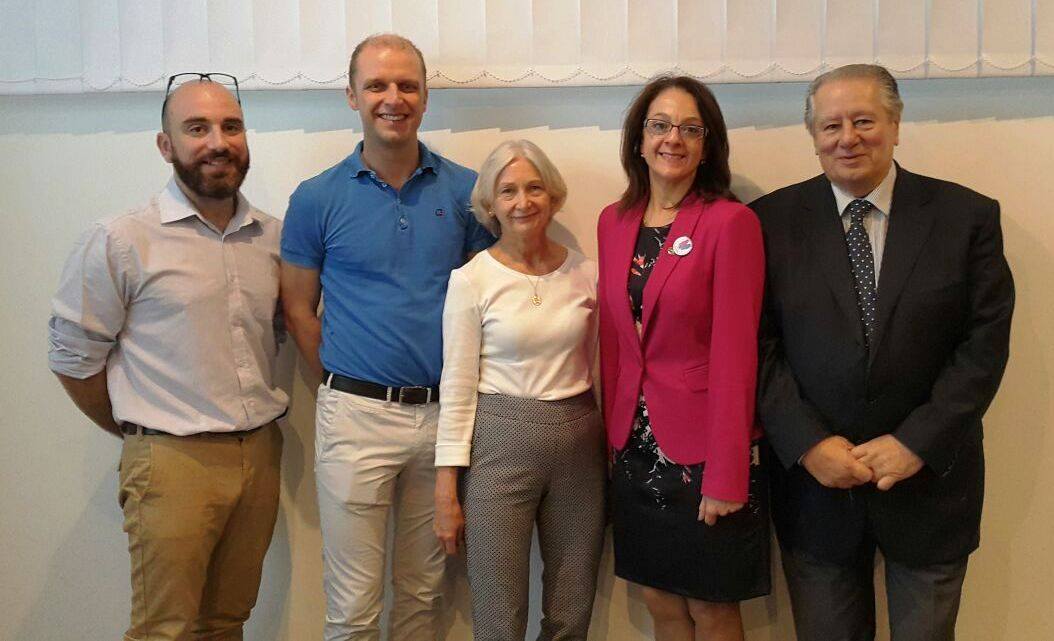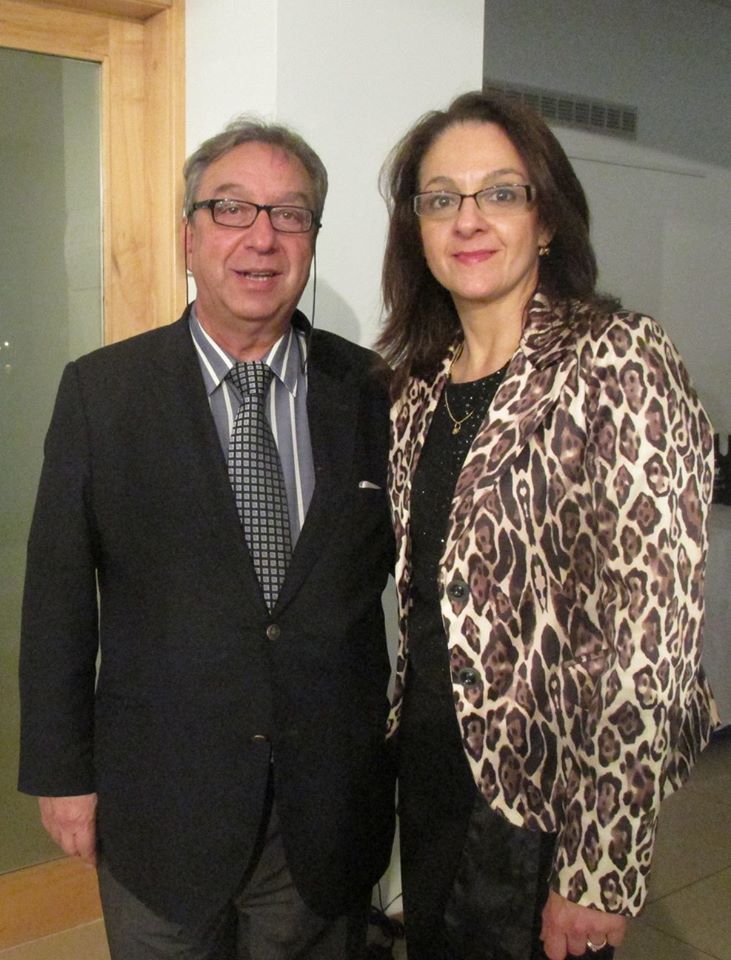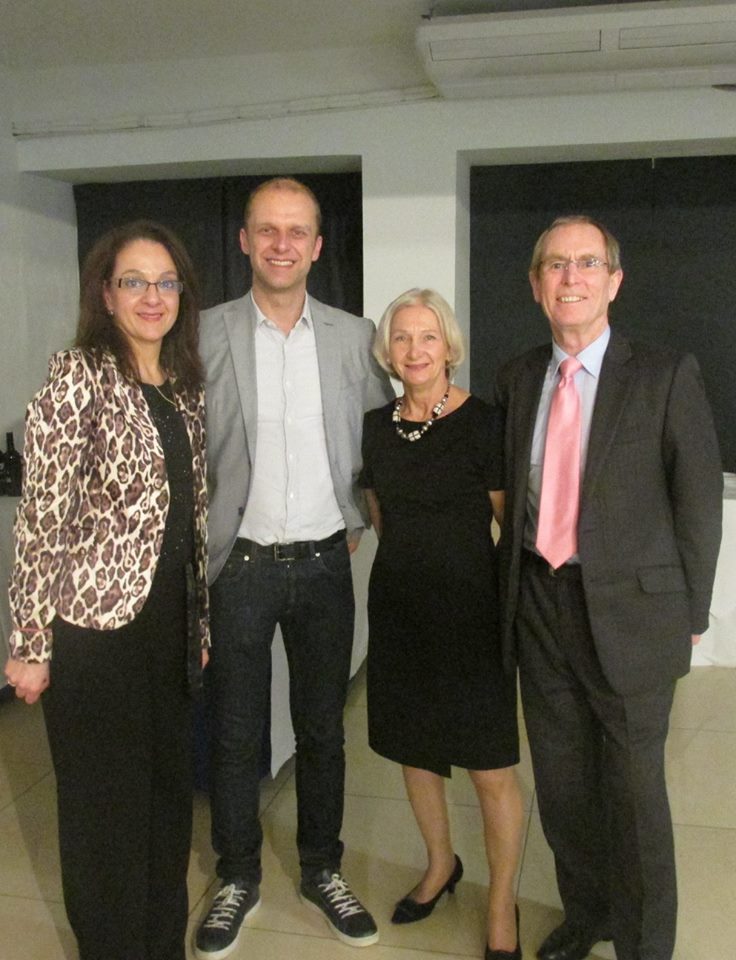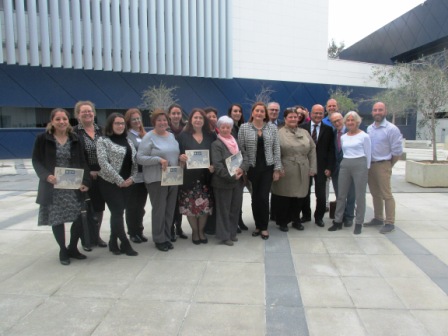 30.11.2017
Malta Health Network Empowers Patients
By Gertrude A. Buttigieg (MHN Chairperson)
Celebrating its 10 th Anniversary this year, the Malta Health Network (MHN) organised two training events as it's celebration for Patient Solidarity Day inspired by the theme of 'Patient Empowerment Through Knowledge.' Both events, offered introductory training to the European Patient Ambassador Programme (EPAP), were held on the 30 th November and the 1 st December 2017. EPAP enables patients, carers and professionals to represent and
successfully speak up for themselves and for others with a health condition. MHN Chairperson had heard about the IALP Congress 2016 and through networking and local funding opportunities this year we brought these introductory sessions to Malta and we found a very positive response from all 35 participants.
EPAP's Training was provided by Kate Hill and Kjeld Hansen, Council Members of the European Lung Foundation (ELF) and EPAP Patient Advisory Group Members. Trainers encouraged participants to become fully certified as patient ambassadors, helping make a difference as to how healthcare is delivered in the future.
Participation Certificates were awarded by Prof. Anthony Serracino Inglott, Chairperson of the Malta Medicines Authority, and by the Hon. Dr Deo Debattista, Parliamentary Secretary for Consumer Protection. Participants were also addressed by the Hon. Dr Clifton Grima, Parliamentary Secretary for Youth, Sport and Voluntary Organisations.
_________________________________________________________________________________________________________
Hundred Cities Against Pain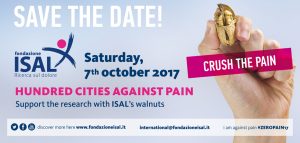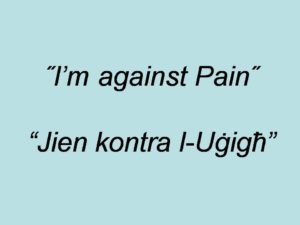 07.10.2017
On Saturday 7th October 2017 Malta joined 100 cities worlwide. 2017 promo
More than 200 Million of persons in the developed world suffer from chronic pain on a daily basis. This includes back pain, headaches, arthritic pain, pain due to cancer and other syndromes. These are just few examples of chronic pain that affects more than 20% of active population, with inevitable consequences for life quality and work and with huge social and healthcare costs. Pain also has a psychosocial impact with proven statistics that 20% of persons with chronic pain suffer from depression which may lead to suicide. These conditions lead to lost hours from workplace and millions spent in medicines and healthcare services. The Malta Health Network has joined the initiative "100 cities against pain" led by ISAL foundation for the second year. The campaign is now spread over most of the Italian territory and spans from Canada to Australia, many countries within the EU and all the way to Columbia and Dubai.
The project "100 cities against pain" proposes:
– Sensitize and inform people about pain
– Recognize chronic pain as a preventable and treatable disease
– Support health care efforts to prevent and manage chronic pain
– Make medications refundable and diagnosis and care instruments available
– Promote fund raising for research
– Facilitate a specialist formative culture
– Involve media in pain fighting
The aims of the campaign were mainly to raise the awareness of the general public that Pain is real and those who suffer in silent are encouraged to come forward and seek adequate help and treatment. Secondly there was a felt need of more awareness and training amongst medical and health care professionals to recognise and treat pain adequately.
Many patients complain that medics look at their condition and underestimate the burden of pain. Last but not least is to increase the awareness for more need of research and thus the campaign is a voice to the EU commission to devote more funds for research in pain as a disease on its' own and to encourage funds to be collected for pain research.
This day in Malta was led by the Malta Health Network and SIP Malta.
_________________________________________________________________________________________________________
SIP Symposium 2017
04.09.2017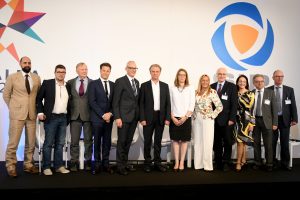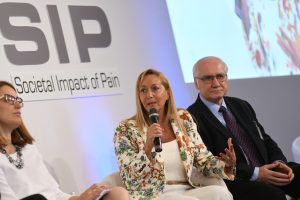 Structured Cooperation between Health Care Systems tackling the Society Impact of Pain!
SIP 2017 Symposium was held in Malta between 8-9th June 2017. The Symposium was held under the Auspices of the Maltese Presidency of the Council of European Union. The symposium brought together close to 300 persons including patients, policy-makers, professionals and MEPs from different EU Countries. More information including Programme, lists of guests, Videos of different sessions and photos may  be accessed on SIP 2017 Symposium.
For further information visit SIP Platform EU and SIP 2017 Symposium proceedings.
On 7th June the Maltese Pre-Symposium was held where the Pain Roadmap for Malta was presented.
__________________________________________________________________________________________________________
Memorandum of Understanding signed between the Malta Medicines Authority and Malta Health Network

04.2017
Following discussions and meetings held with Hon Helena Dalli Minister for Social Dialogue, Consumer Affairs and Civil Liberties, and Chairperson of the Malta Medicines Authority (MMA), Professor Anthony Serracino Inglott, in April 2017 the MHN and MMA signed a memorandum of Understanding.
The agreement outlines the responsibilities of both entities for closer collaboration especially with regards to the sharing of information and the facilitation of active consultation with MHN as patients' representative .
The Authority will seek more patient representation in its work and activities and contribute towards more patient education and empowerment.
It is envisaged that through this collaboration it will possible to develop projects in Malta aimed at the empowerment and education of patients especially with regards to the necessary competencies related to the pharmaceutical regulatory and decision making processes.
__________________________________________________________________________________________________________