Active Citizenship Network (Cittadinanzattiva)
Malta Health Network has been a cooperating partner of Active Citizenship Network since 2008.
http://www.activecitizenship.net/
Active Citizenship Network (ACN) was initiated in December 2001 as the European and international interface of the Italian civic participation organisation Cittadinanzattiva(Active Citizenship).
ACN is a flexible network of European civic organizations which are involved as partners in its different projects, addressed to encourage active participation of citizens in European policy-making. ACN mirrors Cittadinanzattiva's Italian policies, such as health, corporate social responsibility, education and training at the global level. 
ACN's mission is to promote and support the construction of the European citizenship as an "active citizenship" which means the exercise of citizens' powers and responsibilities in policy-making.
ACN recognizes the prior role of national and local civic organizations in this process and advocates enrichment of the European Union subsidiarity concept by strengthening the relationship between institutions and citizens, so that institutions favour free initiative of citizens, both individuals and organizations, in carrying out activities directed towards the common good.
MHN has worked closely with ACN in the promotion of Patients' Rights Day and Patients' Rights. Other collaboration was on research and awareness raising on the Cross border health care Directive and Chronic Pain. Other campaigns of cooperation including awareness on Patient Safety and Vaccination.

European Patients Forum
Malta Health Network has been a full member of European Patients Forum since 2010 and we have been awarded the certificate for 10 years of membership.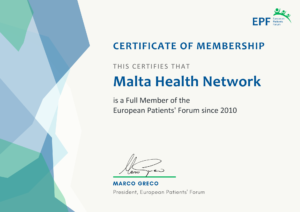 The European Patients' Forum (EPF) is an umbrella organisation that works with patients' groups in public health and health advocacy across Europe. Our members represent specific chronic disease groups at EU level or are national coalitions of patients.

European Public Health Alliance
Malta Health Network has been a full member of European Public Health Alliance since 2009.
A member-led organisation made up of public health NGOs, patient groups, health professionals and disease groups, we work to improve health and strengthen the voice of public health in Europe.
Our mission is to bring together the public health community to provide thought leadership and facilitate change; to build public health capacity to deliver equitable solutions to European public health challenges, to improve health and reduce health inequalities.
Our vision is of a Europe with universal good health and well-being, where all have access to a sustainable and high quality health system: A Europe whose policies and practices contribute to health, both within and beyond its borders.

Volonteurope
Malta Health Network has been a full member of Volonteurope 2012.
Volonteurope is an international network promoting volunteering, active citizenship and social justice in Europe and beyond.
Volonteurope works at all levels, from the local to the international, and across the public, private and third sectors. We facilitate exchange, foster collaboration, and carry out research and advocacy.

International Alliance of Patients Organisations
Malta Health Network has been a full member of IAPO since 2015.
A unique global alliance, we are committed to improving the lives of patients from all around the world. We nurture relationships with members, partners and all those involved in healthcare, and build dialogue with decision-makers around the world to promote patient-centred healthcare.
IAPO was registered as a not-for-profit foundation in 1999.
World Patient Alliance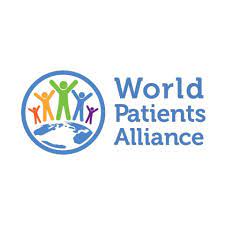 World Patients Alliance is the umbrella organization of patients and patients' organizations around the globe.
The World Patients Alliance provides the platform to empower and raise the patients' voice for the provision and access to safe, quality and affordable healthcare. We work toward ensuring patients have an active role to play in all the stages of healthcare that include planning, provision, monitoring, research and evaluation of health services. We represent patients from all world regions and across all disease areas.
Malta Medicines Authority
April 2017

Following discussions and meetings held with Hon Helena Dalli Minister for Social Dialogue, Consumer Affairs and Civil Liberties, and Chairperson of the Malta Medicines Authority (MMA), Professor Anthony Serracino Inglott, in April 2017 the MHN and MMA signed a memorandum of Understanding.
The agreement outlines the responsibilities of both entities for closer collaboration especially with regards to the sharing of information and the facilitation of active consultation with MHN as patients' representative .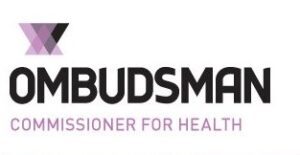 September 2022
Malta Health Network has met the Commisioner For  Health Profs.Ray Galea within the Office of The Ombudsman and they are willing to collaborate together.
https://ombudsman.org.mt/about-us/commissioner-for-health/
one can also make contact with this office either by sending an email on: ch@ombudsman.org.mt or by phone on: 2248 3212
Malta Council for the Voluntary Sector

It is possible for the Malta Health Network to maintain these affiliations thanks to the financial support through co-financing by Civil society funds managed Malta Council for the Voluntary Sector.