Malta Health Network signs Memorandum of Understanding with the Medicines Authority Malta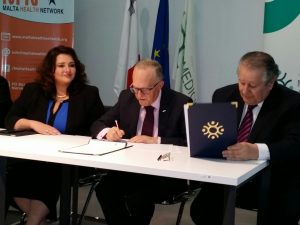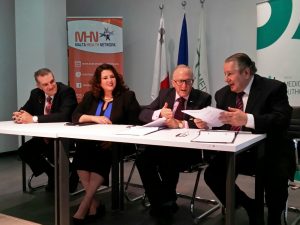 Following discussions and meetings held with Hon Helena Dalli Minister for Social Dialogue, Consumer Affairs and Civil Liberties, and Chairperson of the Malta Medicines Authority (MMA), Professor Anthony Serracino Inglott, in April 2017 the MHN and MMA signed a memorandum of Understanding.
The agreement outlines the responsibilities of both entities for closer collaboration especially with regards to the sharing of information and the facilitation of active consultation with MHN as patients' representative .
The Authority will seek more patient representation in its work and activities and contribute towards more patient education and empowerment.
It is envisaged that through this collaboration it will possible to develop projects in Malta aimed at the empowerment and education of patients especially with regards to the necessary competencies related to the pharmaceutical regulatory and decision making processes.