Richmond Foundation Annual Conference
18 November, 8:00 am

-

5:00 pm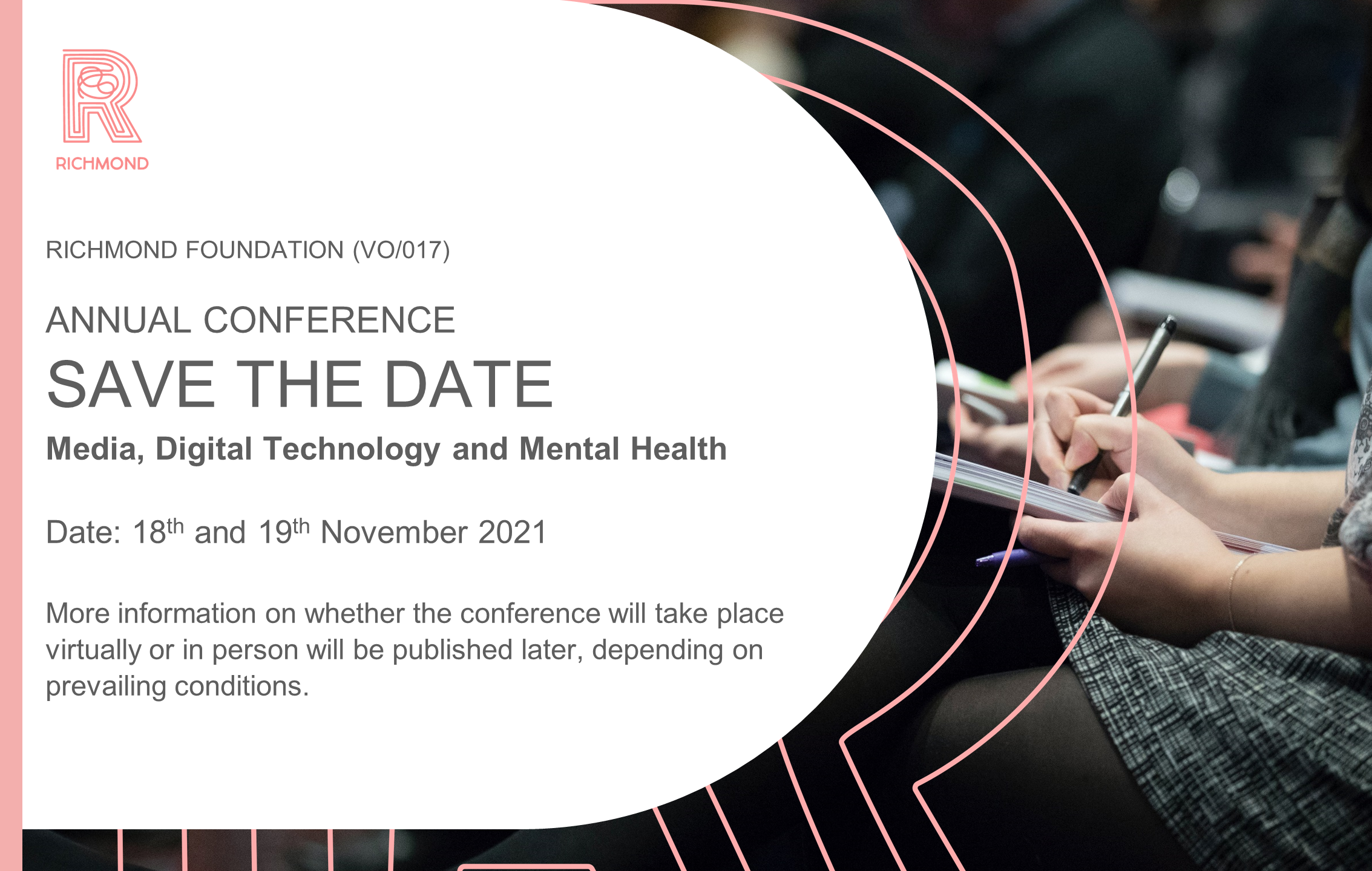 We are pleased to announce that Richmond's Annual Conference is taking place on the 18th and 19th of November 2021, and the theme for this year's event is "Media, Digital Technology and Mental Health". More information on whether the conference will take place virtually or in person will be published later, depending on the current COVID19 situation.
Over the past 18 months, technology has become an invaluable asset, more so than ever. Telehealth, social media and video conferencing are only a few of the tools which became part of our day-to-day to stay connected whilst isolated. As we look forward to returning to a new normal, we look at what practices have served their purpose well, and what we can learn from this experience.
more details will be passed later on.