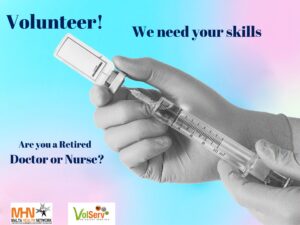 After a year of generosity by many since March 2020 in order to assist in the Covid-19  Response team in Malta, our volunteers have given over many hours of volunteering to the health services in Malta. The jobs were many. We are appealing to your generosity to give your time once again. This call is going out especially to doctors and nurses to help in the vaccination programme.
This is being coordinated together with SOS Malta.  Join our citizen volunteer task force with a few hours a week giving back to the community.
Online Registration
Thanks in advance for your help.
---
Book your vaccine if you are over 50 years
Whilst in the meantime may we remind that the health authorities have set up a portal that allows Maltese ID card holders to register their interest with public health authorities to receive the COVID-19 vaccine.
Registration is currently open for anyone aged 50 and over. Register your interest through this link.