Training Seminar 4: The Patient and Legislation
7 February, 5:00 pm

-

8:00 pm

Free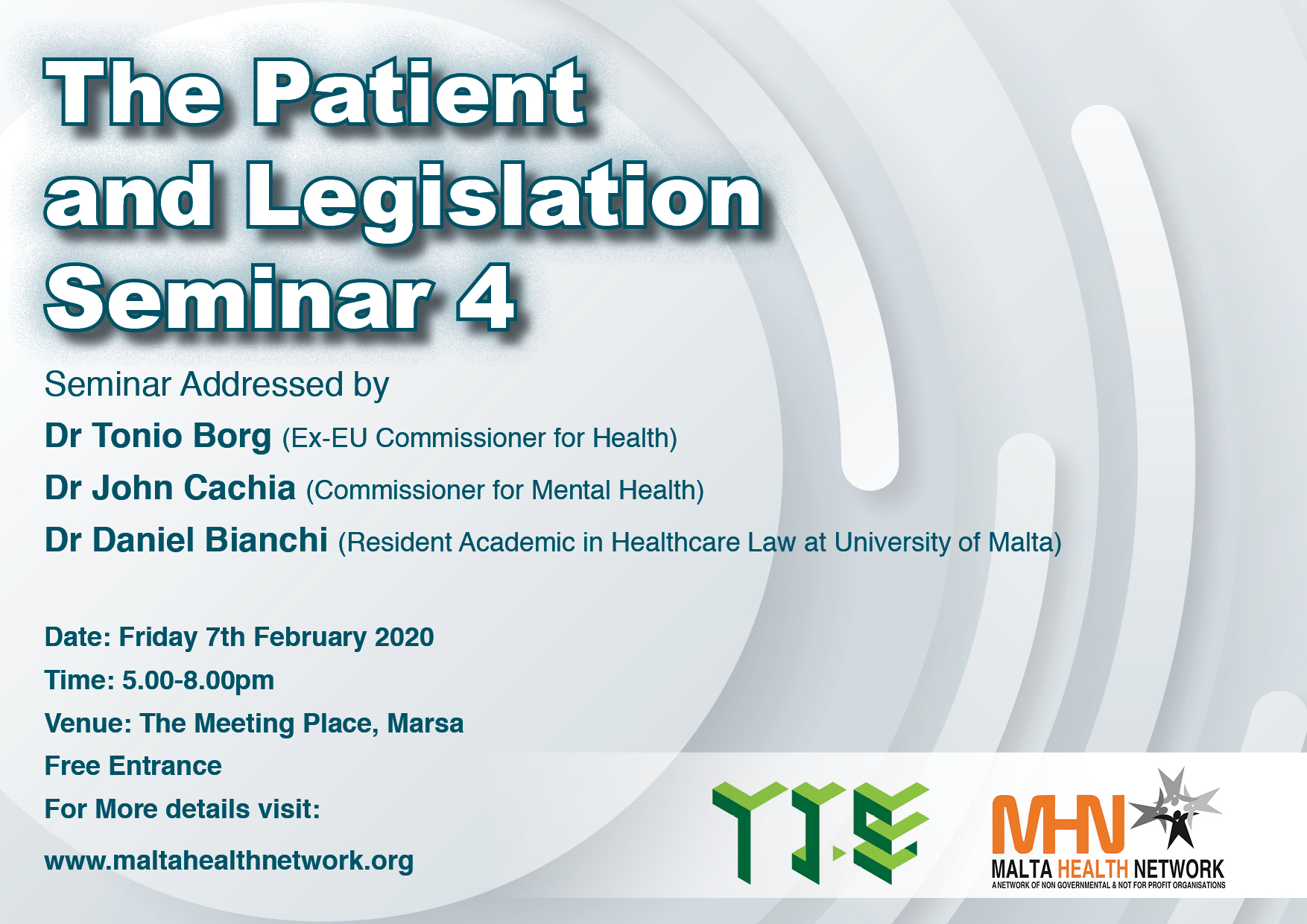 The 4th training session: The Patient and Legislation
Speakers
Dr Tonio Borg (Ex-EU Commissioner for Health)
Dr John Cachia (Commissioner for Mental Health)
Dr Daniel Bianchi (Resident Academic in Healthcare Law at University of Malta)
These presentations will be followed by discussion from the floor.
Event is open to representatives from Health Organisations and their members. It is important that those interested register using the link below.
This seminar is open to everyone even those members and persons who did not attend for the previous training seminars.
Certificate of attendance will be given.
The Seminar is partly supported by TIS Funds managed by the Malta Council for the Voluntary Sector (MCVS)