Race/run for the cure
25 September, 2020

-

27 September, 2020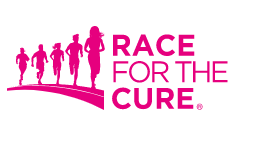 Dear friends
I hope this email finds you well.
As you know, due to the present situation we have had to cancel/postpone our breast cancer awareness events. We appreciate your support over the years when we used to organise the Breast Cancer Awareness walks.
This year Europa Donna Malta has been invited to be part of the event Race for the Cure 2020. This is how you can be part of this upcoming event:
Race for the Cure 2020 – 25 – 26 – 27 September
Race for the Cure is a virtual race that is being hosted in 22 European Countries. Since events related to breast health had to be postponed or cancelled, the Race for Cure 2020 will virtually bring together survivors, family and friends for a 3K walk or 5K run during the last weekend of September to support those who beat breast cancer, loved ones who are affected by the disease and commemorate those who have passed away.
The registrations and donations collected through this virtual event will be distributed to participating patient support groups, organisations and hospitals dedicated to help breast cancer patients amongst which Europa Donna Malta.
Those joining will walk or run wherever they feel safe, even indoors on a treadmill or at the gym always observing the COVID-19 guidelines. Participation is easy through the following link: https://www.raceforthecure.eu/en/Participate/Info. Additionally, we urge you to help us create a big pink online buzz by sharing your workouts, pink outfits, get-togethers on social media, using the hashtag #RFTC2020 to inspire others to follow. A video promoting the event can be shared via the following link: https://www.facebook.com/EuropaDonnaMalta/videos/2692043681114450.
We encourage you to form a team and participate in this event, and lets paint Malta PINK this September!
Thank you for all your support,
Kind regards,
Gertrude Abela & committee