Patient Empowerment Training Session- Access to Services
12 January, 6:00 pm

-

8:00 pm

Free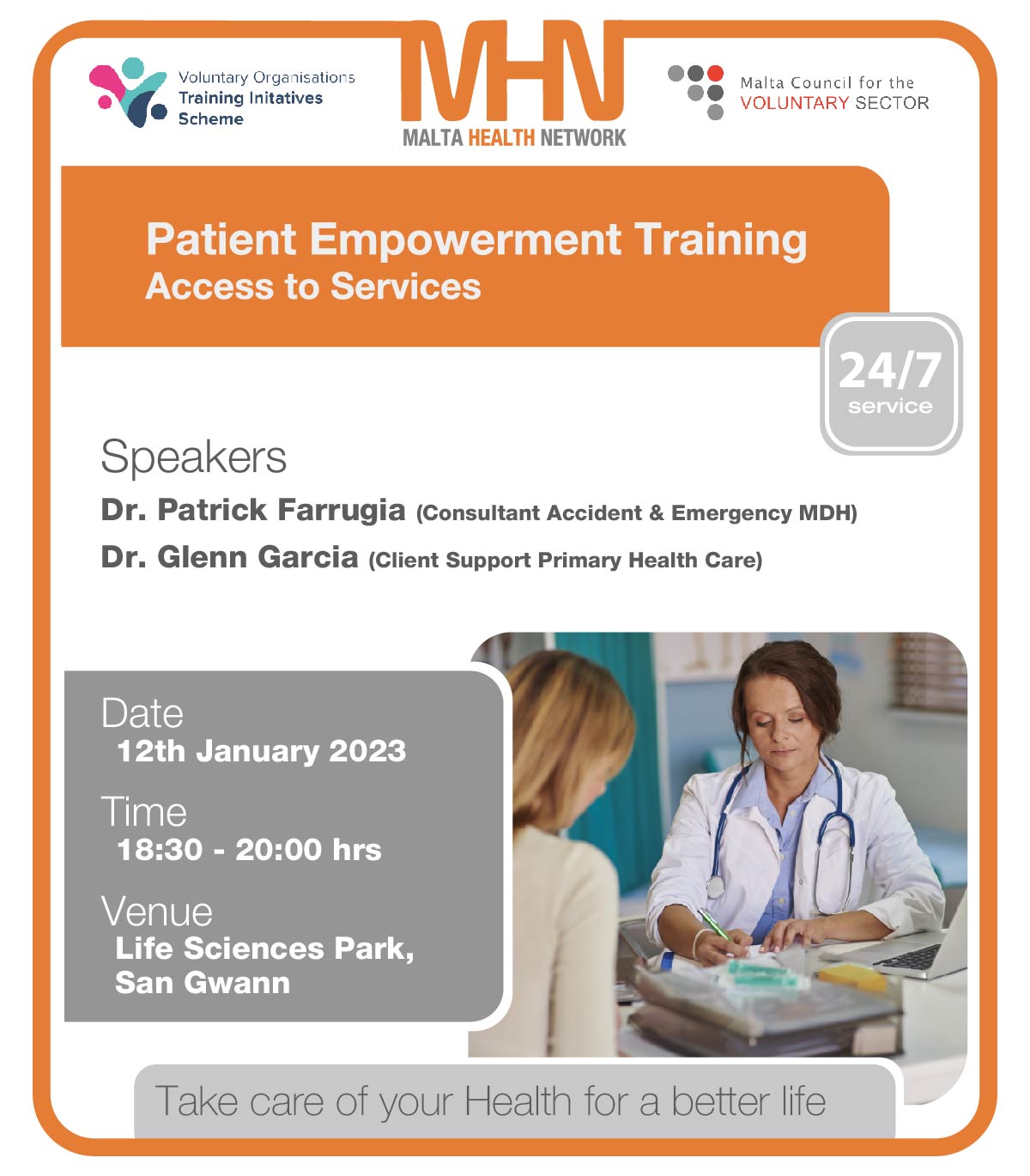 Malta Health Network would like to invite you for the 1st Session of training of The Patient Empowerment Training. During this session we will be discussing Access to Services.
Key Speakers:
Dr. Patrick Farrugia Chairperson of the Accident & Emergency Department (A&E) Mater Dei Hospital where he will be speaking to us about how and when to access the A&E Department. What should one expect at A&E? When is one to go to A&E? What responsibilities does one have when using the services of A&E?
Dr. Glenn Garcia, Services Support officer at Primary Health Care Services, will be speaking on how and where to seek help in the community and also on how to be a better client when accessing health services in particular public health services.
Presentations will be followed by questions.
This event is open to MHN members, Professionals, Carers and General Public.
Event is free but prior booking is necessary. Registration opens at 6.00pm, event is between 6.30-8.00pm.
This project has been funded by the Training Initiatives Scheme managed by the Malta Council for the Voluntary Sector.
This event is also being supported by the Malta Medicines Authority.