MCVS Sectoral Meetings
3 February, 3:00 pm

-

5:00 pm

Free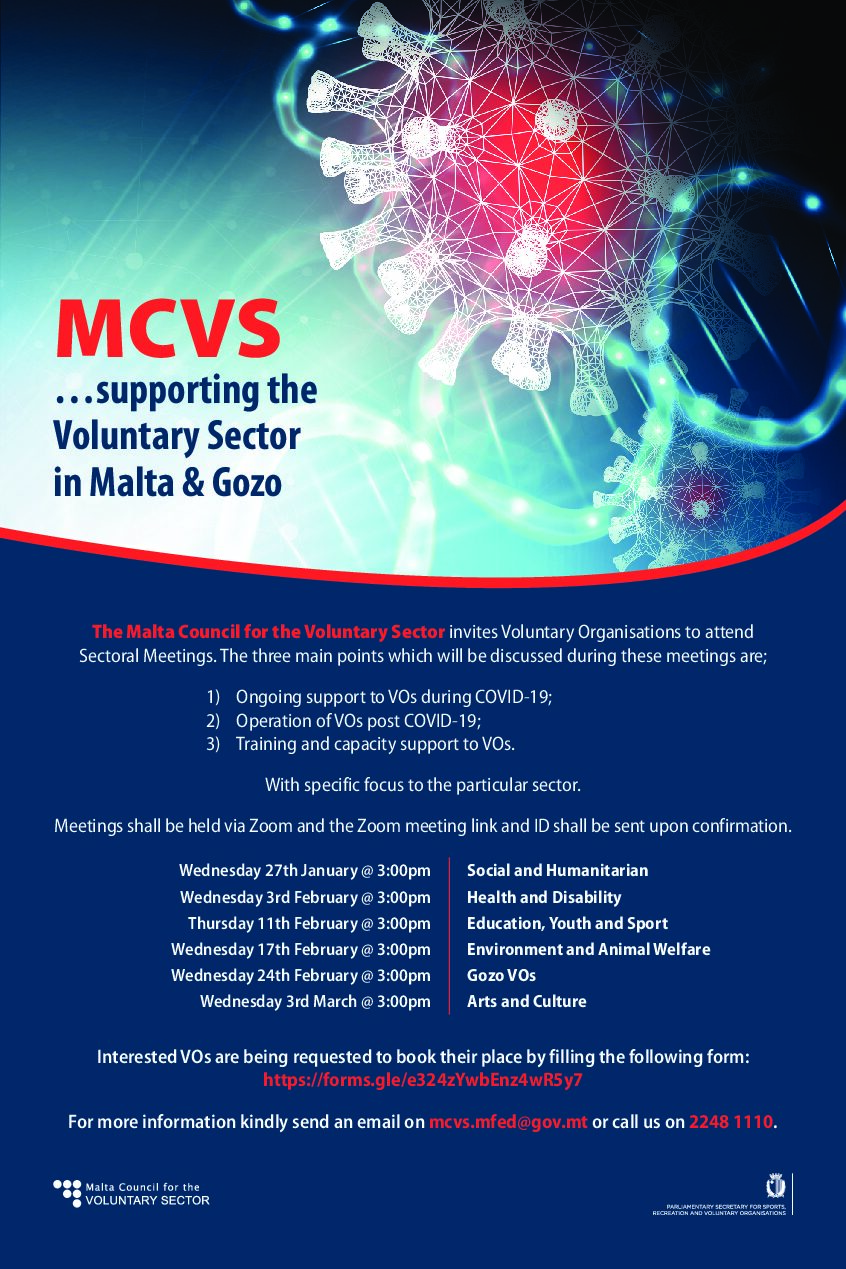 MCVS is organising sectoral meetings, and the Council would appreciate if, according to your sectoral grouping, you may send to MCVS office any issues which you may wish to be discussed during the particular sectoral meeting.
Your input is very much appreciated and we would appreciate if such contribution is received by MCVS office at least by Monday of the week when such meeting will be held.
Kindly note that each sectoral meeting will accept not more than 25 VOs and a maximum of 2 representatives from each VO. Should there be more participation in any particular sector, further sectoral meetings will be set up.