Patient Solidarity Day
Saturday 2nd December 2017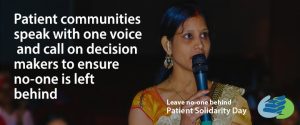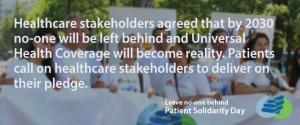 Theme: Globally Empowered Patients: Power through Knowledge.
Patient Solidarity Day is an initiative of the International Alliance of Patients' Organisations

Patient Solidarity Day takes place each December. Thousands of people from around the world rally around one key issue facing patients and raise awareness by hosting events and showing support for the Day.

On Saturday 2nd December 2017, patient advocates and stakeholders from all seven world regions will stand together, united in a celebration of Patient Solidarity Day. This will be the seventh year that patients have joined hands to mark the Day. In December, we will use the opportunity to raise awareness of the significant need for, and benefit of, empowered and informed patients.
The theme, 'Globally Empowered Patients: Power through Knowledge', will allow us to rally around a key tenet of IAPO's Patient-centred Healthcare Declaration, that patients have the information that allows them to participate as equal partners in health policy-making at all levels.

Watch out on MHN website and facebook for more information and events which will be held in Malta to celebrate this day.

Quality of life of Maltese Patients Research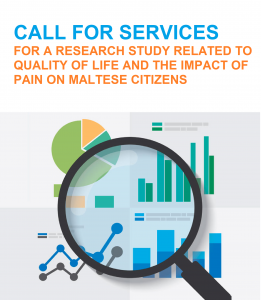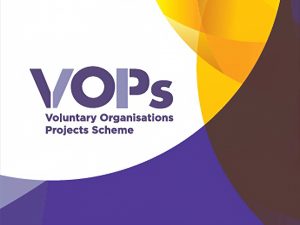 Project funded by VOPs
European statistics indicate that approximately 20 percent of Europe's adult population, more than 80 million people, suffer from chronic pain, meaning pain which occurs repeatedly over a period of three months or longer. Some 9 percent of Europeans experience pain every day. Chronic pain accounts for 500 million sick days a year and is the most frequent cause of early retirement and incapacity for work. The total direct and indirect costs of chronic pain amount to an estimated 1.5 to 3 percent of total European GDP.
The burden on Maltese society in real terms still needs to be studied, but based on the results it is desired that this collaboration will lead to the development of policies and practices for the benefit of the Maltese society, possibly leading to increased momentum on the continent.
To carry out this research The Malta Health Network in collaboration with the No Pain Foundation requires the services for a research study related to quality of life and the impact of pain on Maltese citizens – a study about the burden of severe chronic pain in the Maltese population. Ref: MHNRT001/2017.
This project has been funded through the Voluntary Organisations Project Scheme managed by the Malta Council for the Voluntary Sector on behalf of Parliamentary Secretary for Youth, Sport and Voluntary Organisations

Tender closed  on 6th October 2017

Evaluation committee met to evaluate tenders received and this notification is being published                            Notice of Tender Award  
The Chronic Pain Project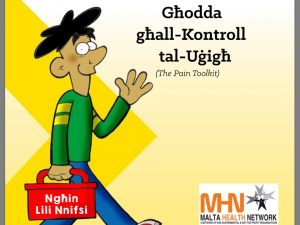 Relieving pain for Chronic Pain patients Project
In October 2016, The Malta Health Network launched the Maltese version of the Pain toolkit – Għodda għall-Kontroll tal-Uġigħ.  This was one of the activities in the project funded by SIS funds managed by the Malta Council for the Voluntary Sector
Hundred Cities against Pain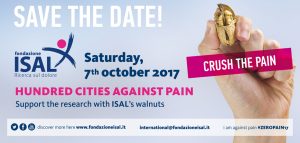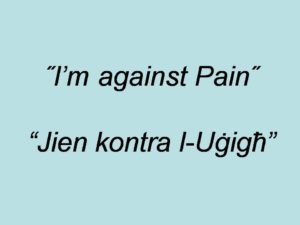 7th OCTOBER 2017
The Malta Health Network has joined the initiative "100 cities against pain" led by ISAL Foundation for the fifth year. The campaign is now spread over most of the Italian territory and spans from Canada to Australia, many countries within the EU and all the way to Columbia and Dubai.
The project "100 cities against pain" proposes:
– Sensitize and inform people about pain
– Recognize chronic pain as a preventable and treatable disease
– Support health care efforts to prevent and manage chronic pain
– Make medications refundable and diagnosis and care instruments available
– Promote fund raising for research
– Facilitate a specialist formative culture
– Involve media in pain fighting

The aims of the campaign are mainly to raise the awareness of the general public that Pain is real and those who suffer in silent are encouraged to come forward and seek adequate help and treatment. Secondly there is a felt need of more awareness and training amongst medical and health care professionals to recognise and treat pain adequately.
A way of supporting the campaign is by taking a selfie with the words I'm against Pain/ Jien kontra l-Uġigħ. This can then be posted on www.facebook.com/isalpain or www.facebook.com/MaltaHealthNetwork.
EUPATI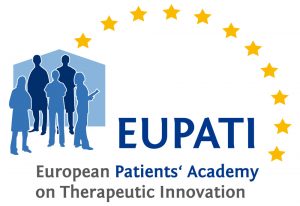 The European Patients' Academy (EUPATI)
The European Patients' Academy (EUPATI) is a pan-European project implemented as a public-private partnership by a collaborative multi-stakeholder consortium from the pharmaceutical industry, academia, not-for-profit, and patient organisations.

EUPATI offers a wide range of learning and training material. An overview can be viewed In EUPATI.  Articles in English can be found on Toolbox English or visit EUPATI official site which includes the EUPATI Toolbox, EUPATI Courses, EUPATI Publications and EUPATI webinars AND MUCH MORE!

The project was launched in Malta in early 2014. Material from the EUPATI toolbox is available in Maltese TOOLBOX MALTI
The Patient Ambassadors Programme
Do you or someone you care about have a condition that you wish more people understood? Have you had a good experience with a doctor or nurse that you want to share to improve other people's care? Have you heard about a change in policy or law that you think is wrong or unfair?
EPAP (the European Patient Ambassador Programme)
This online programme introduces you to some of the skills and knowledge you may need to represent yourself and others successfully. EPAP is a self-learning programme providing patients and carers with essential skills and knowledge needed to interact with healthcare professionals, policymakers, researchers and journalists.
This programme has been developed by European Lung Foundation (ELF). The programme is suitable to anyone living with any chronic condition. This is why EPAP is for everyone, regardless of the condition they are affected by, and regardless of which world region they live and work in.
19th April the EUROPEAN PATIENTS' RIGHTS DAY
Societal Impact of Pain Malta
(SIP Malta)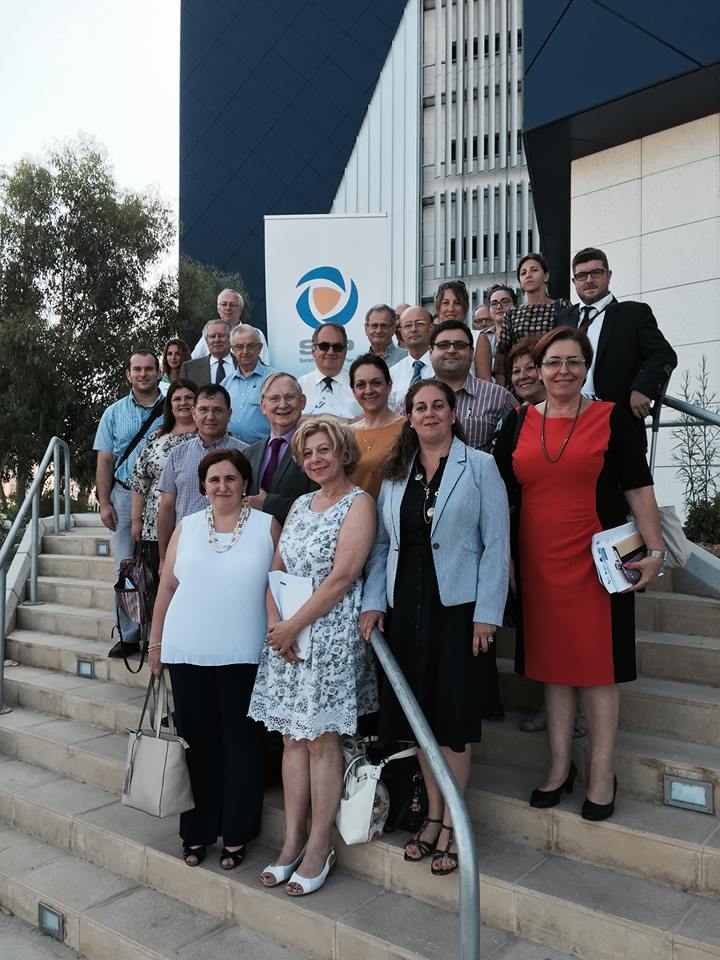 Maltese organisations agree to join forces to set up Societal Impact of Pain Malta (SIP, Malta) July 2016
Representatives from the Maltese European Parliamentarians' office, Maltese Parliament, Ministry of Health, Service providers, professionals, patients and citizens' organisations have agreed to work together to address the common theme of pain. This decision was taken during a stakeholders meeting held on July 8 2016.
The diverse audience at the meeting was presented with the work carried out over the past seven years of SIP, but focused mostly on the recommendations agreed upon during the 2016 SIP Symposium which took place in Brussels on the 23-24 May. Participants discussed the socioeconomic implications of pain and policy solutions to this burden both for the individual and society.
The objectives of SIP Malta are to raise awareness of the relevance of the impact that pain has on our societies, health and economic systems; develop and foster national and European-wide policy strategies and activities for improved pain care, and encourage coordination between the various stakeholders.
For further information see SIP Malta Press Release.

Visit SIP Malta Facebook

View Pain Roadmap for Malta produced in collaboration with SIP Malta, the Malta Health Network and the No Pain Foundation.